HEAD OFFICE:
5/13, Cement Ulagam,
Naduvar East St,
Nagapattinam - 611001.

PLANT OFFICE:
Maraikan Chavadi,
Tittachery - 609703,
Nagapattinam District.

Mobile: 7373735100, 7373735200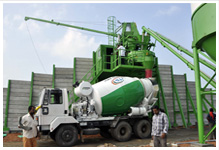 RTS READY MIX Concrete provides Earthly benefits with Faster, Stronger, Healthy and Quality Buildings.

To participate in building tomorrow's India by being the leading ready-mix concrete and related construction materials and services company.